Our Changing Society & Workforce – how to adapt in this time of upheaval
A Change in Attitude
Change, of course, is inevitable, but the number of societal challenges and the rate at which they are changing are clearly increasing.  Businesses are also changing.  Even before COVID-19, business focus was changing from corporations existing principally to serve their shareholders to seeking to build long-term value to better serve everyone.
This is more important today than ever and your incentive programs should be designed to create that long-term value as well as measure the results.  We are finally understanding that both in business and in life, fulfilment comes from building emotional connections with those who represent our brands . . . our employees, channel partners, vendor partners, customers, communities, and investors.  Future programs must be designed with this understanding at its core.
Challenges accelerate Change
Right now it seems like we are being consumed by challenges and upheaval. COVID-19, global government division and conflict, unemployment and a displaced workforce, racial injustices and the need for increased diversity and inclusion, struggling public schools and increasing crime statistics, to name but a few. However, we can strive to ensure that some positive change will come from these challenges. Make no mistake, many of our challenges have been a long time in the making and COVID-19 has accelerated those trends and amplified the effects.  Nevertheless, we can make small changes in how we do business that will have big impacts, with long-term benefits that better serve everyone.
"Major employers are investing in their workers and communities because they know it is the only way to be successful over the long term…"
Jamie Dimon, Chairman and CEO of JP Morgan and Chairman of the Business Roundtable

Image by Jukan Tateisi
Productivity and Profitability
CEOs and company leaders are shifting their mindset about how to increase productivity and profitability.  Increased productivity and profitability does not need to negatively impact company culture, in fact, handled correctly, the data supports that increasing employee engagement leads to increased productivity and profitability.   If you want to drive engagement for your brand – ask yourself this question: do those who represent your brand, trust you, find you to be inclusive, decisive, innovative, and authentic?  For companies answering yes, based on a study provided by Gallup, they attain 40% higher levels in quality, 21% higher profitability and 17% higher productivity with a 41% reduction in absenteeism and turnover… real numbers that will have a real effect on your bottom line.
"By taking a broader, more complete view of corporate purpose, boards can now focus on creating long-term value, better serving everyone – investors, employees, communities, suppliers and customers."
Bill McNabb, former CEO of Vanguard
What this means for incentive programmes
The old school approach to incentives is quickly shifting to reflect changes in behavior with a new focus on building long term relationships that result in greater profits. "Do this…Get that" has been the model embraced by incentive programs for more than two generations. This concept of motivation and performance is changing, and studies are showing that there are much more sophisticated and effective ways to drive behaviors, tap into emotions and establish the relationships that realize results. It's no longer just about the incentive, it's now about the entire structure of the approach, how it enables growth and is more inclusive in rewarding and recognizing those making the greatest contribution (not simply just focusing on your sales team).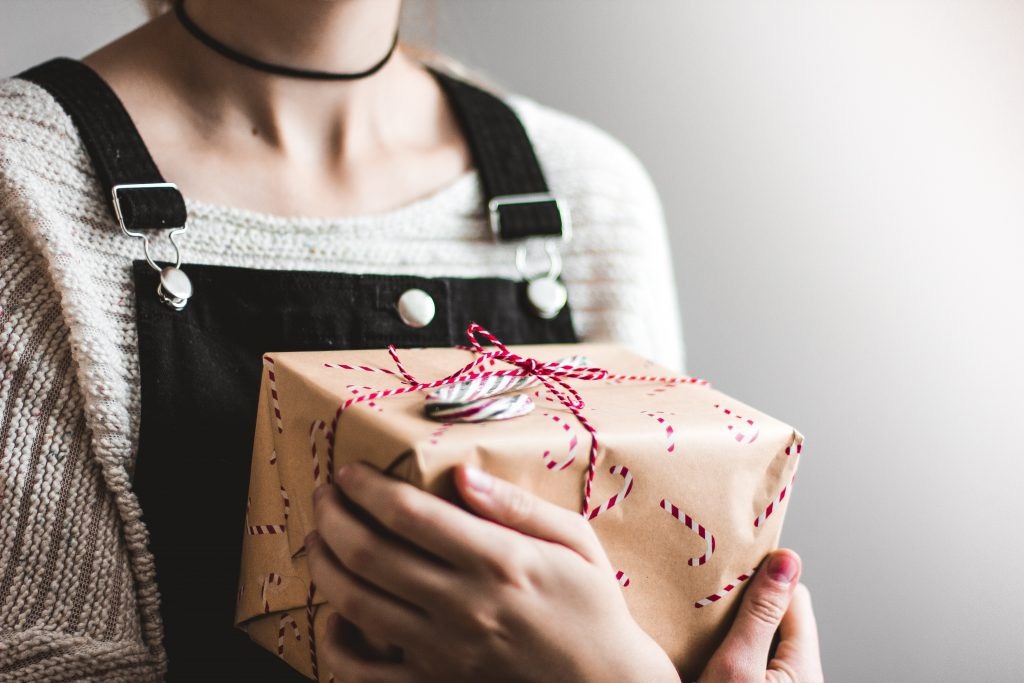 Photo by Kira auf der Heide on Unsplash
To get a better understanding of what is on the mind of those who influence growth, let's focus on three groups individually; Leadership, Employees, and Channel Partners/Customers.
CEOs and Corporate Leaders
Our society's unprecedented challenges and conflicts are all having an effect on business, and CEOs must pivot in their approach to lead their people through these challenges. CEOs today face a virtually displaced workforce, as well as the need to modify supply chain functions to meet the changes in customer buying behaviours. Based on the "CEO leadership for a new era study" conducted by McKinsey, CEOs are being more intentional about how they use their time by recalibrating their personal, team, and company operating models. Many leaders are seeing other attributes and qualities within the virtual/displaced workforce that are having greater impacts and successes outside of the typical skills and experience represented in job descriptions.
Leaders are being forced to decide what they truly believe and understand the importance of not only supporting their core values but living them.
"The people we are leading have big expectations of you. They want you to be perfect and often forget you are human. But the more human you are with them, the more trust and empathy they lend to you."
Alain Bejjani, CEO Majid Al Futtaim
CEOs are evaluating the need for brick and mortar facilities, at least at the grand scale we experienced prior to COVID-19. They are evaluating the need for exorbitant budgets earmarked for business travel and are assessing flattening the hierarchical structure of their organizations to create a more even playing field for high potential, high performing employees.
Employees
Before COVID-19, it was projected that Millennials would make-up 75% of the global workforce by 2025. With new data provide by the United Nations and other sources we see a more diverse split between Baby Boomers, Gen X, Millennials and Gen Z.
From the revolutionary, idealistic Baby Boomer to the Realistic, Communaholic Gen Z, there are many differences within the generational mix of the 21st century.  We are seeing a shift from a materialistic, individualistic, and competitive nature to one that focuses on economic stability, experiential consumption, diversity, and ethical treatment for all. How we learn, collaborate, work, and exist with one another is continually evolving.
Channel Partners and Customers
Customer satisfaction is seldom a competitive differentiator.  Based on research by The Harvard Business Review:
"Across hundreds of brands in dozens of categories, the most effective way to maximize customer value is to move beyond mere customer satisfaction and connect with customers on an emotional level – tapping into their fundamental motivations and fulfilling deep, often unspoken emotional needs. On a lifetime value basis, emotionally connected customers are more than twice as valuable as highly satisfied customers."
Why is this important?
"Emotionally connected customers buy more products and services, visit more often, exhibit less price sensitivity, pay more attention to your brand communication, follow your advice and recommend you more."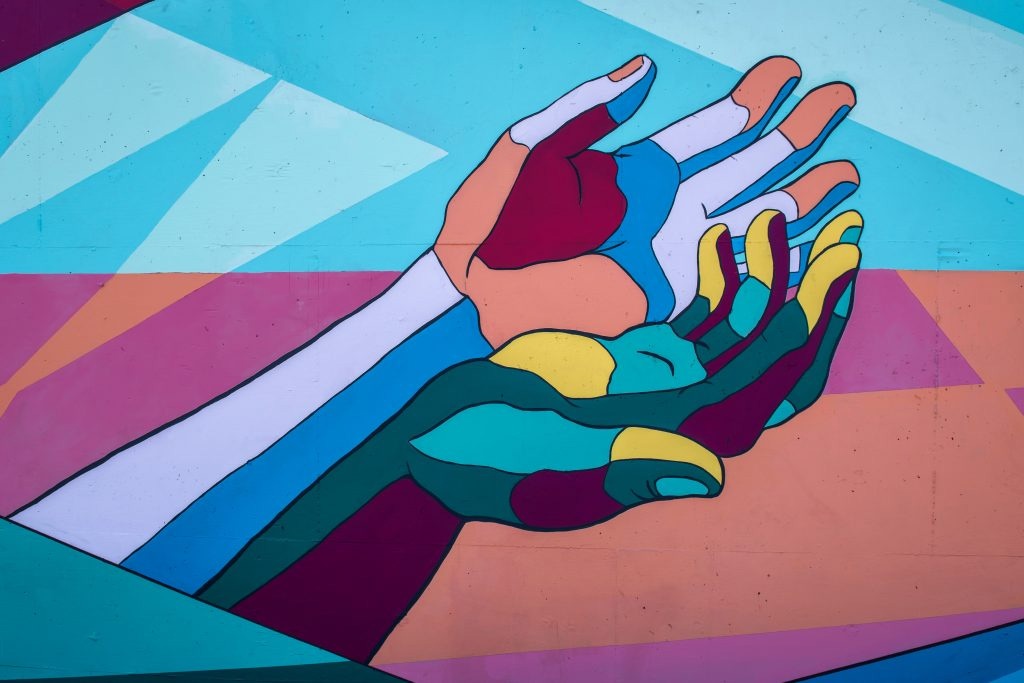 Photo by Tim Mossholder on Unsplash
By understanding customer and partner relationships, we can better understand the importance of helping sales teams and organizations build stronger emotional connections with customers and partners, all while increasing profits long term. By understanding the significance and importance of emotional connection, we know how to help sales teams and organizations build stronger sustainable relationships with their customers, partners, and employees, thus driving behaviors that increase profits.
So how will all of this change impact the future for Incentives and Incentive Travel now and after COVID-19?
Innovating Times
For me, this is where it gets exciting.  Innovation isn't only happening in process and IT – it's also happening in the way companies attract, retain, and grow relationships with partners, employees, and customers.  CEOs are seeing the long-term sustainable value of employees, communities, suppliers, partners, and customers. CEOs and leadership are being forced to decide what is important and align with those principles, processes, and core values… and everyone is watching.
Cross-functional contributions are being made with less middle management guidance. The workforce today is more autonomous and understands and embraces the responsibility to learn and grow. Their moral compass is directed by authenticity, truth, and the ability to make a difference in their own unique way. Unique and ethical experiences are no longer a nice to have, they are a requirement for today's global workforce.
Next Generation Incentive Solutions
This is of great significance for Incentives and Incentive Travel in the future. Incentives drive more than bottom line results. Next Generation Incentive solutions drive specific behaviors and engagement by understanding the analytics of what employees want, how they work and what makes the difference. Next Generation Incentive Solutions provide long-term sustainable bottom line results because they create foundations built on emotional connections, not just by selling things. Providing inclusive incentives, designed to recognize and reward top performing employees, channel partners and customers, while enhancing engagement within a brand, provides the longest and most beneficial return to shareholders.
"Companies using incentive programs report a 79% success rate in achieving their established goals when the correct reward is offered."
The New Science of Customer Emotions, Harvard Business Review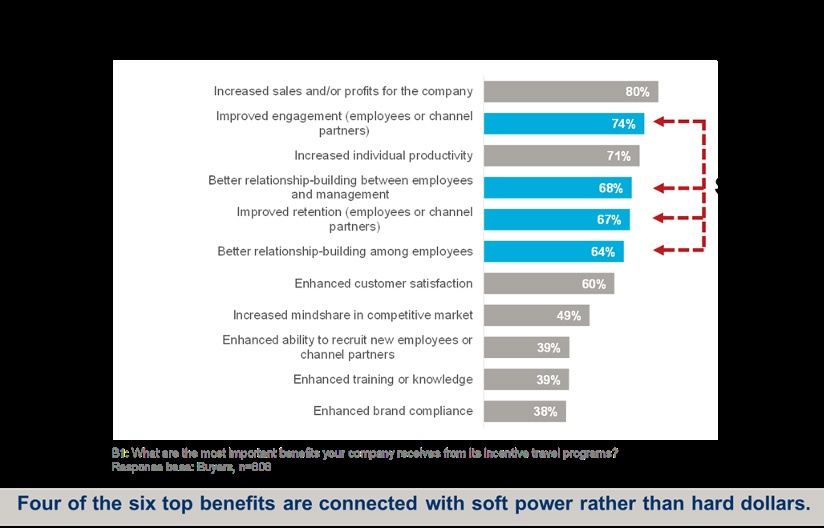 Based on Research conducted by The SITE Foundation, team performance increases by 44% with well-designed incentive programs. What's more, travel incentives can educate, improve morale, build team spirit, and increase loyalty. Imagine when we return from COVID-19, after business travel has been reduced considerably, just how monumental, and significant it will be to bring the best of the best within an organization together to celebrate the successes of this unprecedented time.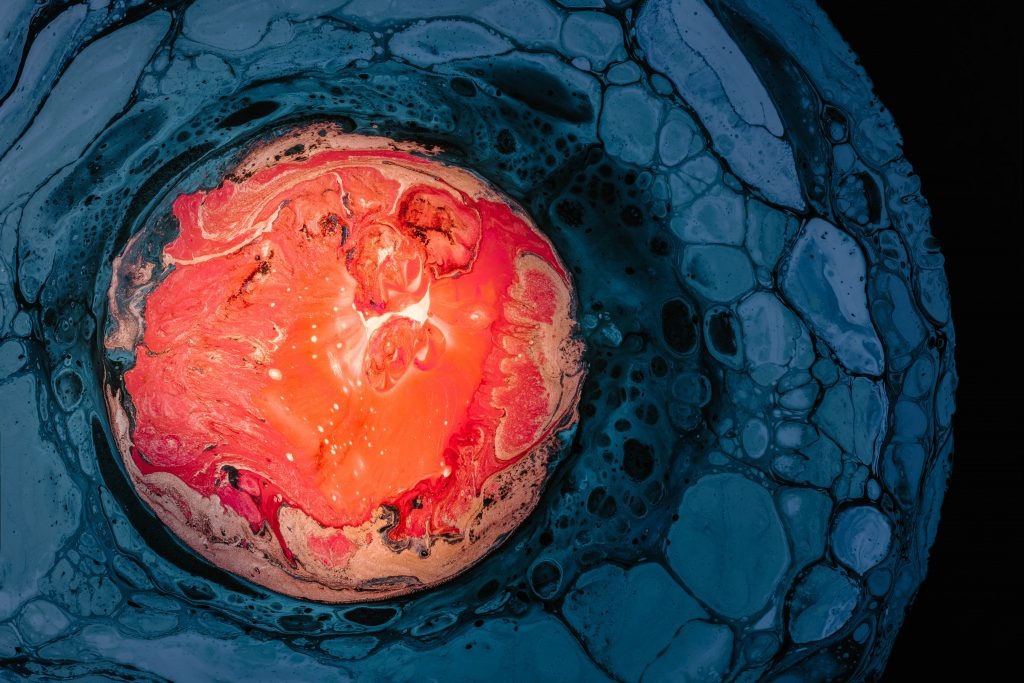 Photo by Paweł Czerwiński on Unsplash
We can never dismiss the impact that sales incentives can have on business. However,  we must look at the research and embrace that the first step in incentive program design must be the alignment of our purpose with core values and understanding how emotional connections achieve sustainable success with all stakeholders.
One last thought, if for every dollar spent on a sales incentive travel program, there is a $12.50+ increase in revenue… think of the increase we could realize if we designed incentives to be inclusive. Greater levels of engagement, less turnover, and a culture where everyone had the will to succeed and the passion to discover new experiences.  Now, that's truly doing right for your business by doing right for everybody else.
Tina Gunn Weede
President and CEO of Gratitudes Group and VP Research and Content for The SITE Foundation