We Help You Overcome the Challenges
That Keep You From Hitting Your Goals
"Organizations with engaged workers may have employees who are 57% more productive and 87% less likely to leave than organizations with low engagement." - ADP Staff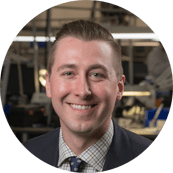 "The Gratitudes Group team is simply fantastic! When we engaged them to harvest the Core Values we had after 25 years in business, they knocked it out of the park. They also brought so much more to the table. The PP team built out a beautiful Employee Engagement platform that is active every day. It is clear that PP are not external consultants but become a part of your team and care deeply about the organizations and people they work with."
Establish Value Alignment Through Culture Engineering
Weaving your core values through all aspects of your workplace will enhance your culture and create continuity within your organization.
Attract and retain talented employees
Align employee behaviors with your organizational values and purpose
Enhance employee performance metrics
Prioritize Your DEIBA Strategy
Ensure everyone is represented and able to thrive in your organization
Encompass the range of similarities and differences each individual brings to the workplace
Foster workplace innovation
DISCOVER. DESIGN. DELIVER.